The Master Locksmith
445 W. Washington Street
Sequim, WA 98382
"Experience Makes the Difference"
What you need to know about repo locks
---
We live and work in a small community, and one of the things we have done a lot of this past year are bank repossessions on homes. Here is what you need to know if you are thinking about purchasing a bank repo:
1. Some companies only have one lock on the house re-keyed when they take possession of the house. (Interestingly enough this is not the case with commercial repo's.) What this means is that a lot of times the previous owners can go back into the house (and often do). Worst case scenarios: one angry owner went back into "their" house and took all the fixtures out.
2.) Some companies will pay to have all the locks re-keyed and the damaged doors fixed. Unfortunately finding out which companies do this, can take a bit of hunting. Either way, it is always wise to rekey the home after you purchase it.
3.) This is the worst of the lot – and has become a more recent occurrence: One lock is replaced with a digital lock and the rest of the locks are glued shut. Who ever came up with this BRILLIANT idea should be … well, I will let you come to your own conclusion. Not only does this mean that the realtor and/or buyer have one entrance into the home. If you don't get the code or the instructions to change the code, then anyone who has the code can get into the house. Second, ALL of the other locks HAVE to be replaced. They cannot be rekeyed. This can become very costly to the new owner to have to do.
So, before you purchase that exceptional repo, find out how they have handled the locks. Take the time to take the key and put it into each lock, if it doesn't slide in then there is a problem with the lock. They key might not work the lock, if the house has multiple keys to the locks, but it should slide in all the way. (Make sure it is the right type of key, some keys have different brand locks on the doors as the owner and/or someone else may have replaced them at different times and didn't want to invest to keep the same type of key way.)
Contact Us About Your Project TODAY!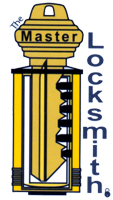 The Master Locksmith
located at
445 W. Washington St.
Sequim, WA 98382
Serving the Communities of the
North Olympic Peninsula
in Washington State:
Sequim
Carlsborg
Port Angeles
Port Townsend
and surrounding communities