The Master Locksmith
445 W. Washington Street
Sequim, WA 98382
"Experience Makes the Difference"
Recently, we had a customer call us up and ask us how much it would cost to cut and program the transponder keys he bought online for his vehicle. He had lost his keys, and bought a couple of transponder keys online, and was going to have his vehicle towed to us to have the keys cut and programmed.
The next day, this same customer calls and says that he is NOT going to have the vehicle towed in, and then proceeds to tells us we WILL go out and take care of it for him. As we continued to talk to him, we explained; the cost associated with going out (we now will have to include our service call, which is the only difference in the cost we have previously quoted him) and that we will have to schedule a time to take care of it. We also explained that some online companies have been selling refurbished transponder keys; so we couldn't guarantee that the key would be programmable.
Why? What's the problem with a refurbished transponder key? Sometimes nothing, but for certain vehicles it is a problem. The reason is that they have harvested the chip (from another key that has been used) and placed it into a new key. What happens then is that some vehicles (and this clients car was one of these) once the chip is programmed, it can not be reprogrammed. It is, in effect, locked. Because of this possibility we can not guarantee that the transponder key, purchased online, will work.
That is when he tells us we are scamming him. His reasons? First, because we quoted him one price "all in" and second because we are telling him the key he bought online "might" not work; so we are trying to 'force' him to purchase the key from us.
Once he said that, we let him know that since he feels we are trying to scam us, he can go ahead and take the vehicle to the dealer or somewhere else. (Now, we could have kept trying to work with him; however, our business is build on our reputation and the only price change was when he decided not to bring the vehicle to us and have us go out instead. The difference in the price of the service call. When a customer starts to accuse you of something before you even begin to work with them, you have to make a decision of how much is it worth to continue to work with them. Starting a business relationship with anyone who is verbally abusive or name calling isn't worth it.)
Now, one of the things we have tried to do since transponder technology is in educating our customers. When the technology first came out, we had a lot of upset people who didn't understand the technology or what it meant to them. We have since produced a brochure that we hand out to our customers to help explain this.
As for learning about the harvested chips? Well, that one we did ourselves when Greg purchased a transponder key online for his vehicle. He went to program it and found out it was 'locked'. After some research, we discovered what the problem was; and since then we have been using it as an education tool for our customers. If it can happen to us, it can happen to you. When you purchase a transponder key online, you don't know what you are getting, do you know if your Ford key uses the "c" chip or the "d" chip? Just because it the description says that it is the right one, unfortunately, you don't know until you get it.
We have done our best to try and help by testing the keys people bring into us, but as more and more problems are occurring from keys that were sold that aren't proper, we are moving away from cutting and programming keys that someone purchased off ebay or some other source. We can't guarantee the keys, and for some reason it is easier for some consumers to believe that we are the problem and not the key they purchased from some company they know nothing about.
Some locksmiths won't touch transponder keys purchased somewhere else, and most dealers are refusing to program a key bought online as well. Remember, the majority of the time, you can't return a key once it is cut. If you are going to buy a transponder key online, make sure it is from a reputable company. Make sure you know their return policies.
Contact Us About Your Project TODAY!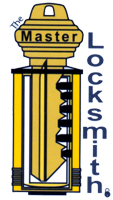 The Master Locksmith
located at
445 W. Washington St.
Sequim, WA 98382
Serving the Communities of the
North Olympic Peninsula
in Washington State:
Sequim
Carlsborg
Port Angeles
Port Townsend
and surrounding communities