The Master Locksmith
445 W. Washington Street
Sequim, WA 98382
"Experience Makes the Difference"
This one is long over due
---
In Washington state, there have been attempts to create a law that will negatively impact honest locksmiths while not safeguarding from fly by night companies. Fortunately, this has not going through, but it is not the end of it. Locksmiths in Washington state need to continue to keep our eyes and ears open for more information about this in the future.
The following is the last update that we had. While, again, it has been postponed for the time being, we believe that knowledge is important.
————— January 11, 2011 SB5177 Locksmith Licensing UPDATE—————
Licensing Opposers:
There has been a lot happening today on SB 5177 (Senate Bill on locksmith licensing).
Jeff Trinin & Todd Sherman testified on the bill this morning –see the TVW link below & go to about 46 minutes, it's good for a laugh. Sen. Conway (Vice Chair) pointed out that DOL hasn't had out reach to locksmiths or the Trade Asc (NWLA).
I have a meeting with Sen Carrell (sponsor) next week and Patrick from the NFIB is trying to get one with Sen. Kohl-Wells (Committee Chair). There are a few other locksmiths that will also attend.
Our focus should be on contact with the Committee (Sen Labor) members. The points to make with them or their Legislative Aids (LA) is to take no action on the bill & let it die, be clear you oppose the bill and maybe something about how it might affect you. Watch the TVW video to see what the committee seems concerned with and point out the bill will not solve it, existing consumer protection by the AG should be enforced. Also that there is no way to control locksmith knowledge in today's world with the internet etc. that it's now public domain. With the show of some opposition to the committee, it might scare them off from action. The leg likes to see support for licensing and if there is much opposition show they will shy away from it.
If you email me with a quick note of what your contact was & who, I'll take it with me next week when I attend the NFIB small biz day. It will be more I can show the Sen's that there is opposition by the industry.
I reviewed the bill and found that they re-worked the Security Guard and various other licensing laws to fit us in. The bill seems based on the bill last year, but some exceptions.
No longer is there a board of various people to set qualifications, create or select tests, administer the tests, create disciplinary proceedures etc. All of that is given to the Director of DOL (Dept of Licensing).
Criminal background isn't limited to 10 years and it's the Director's discretion if the crime precludes licensing.
The written exam is still in, now it is to be developed, maintained and administerd by the department, the Director (should it be dictator?) may choose to use an examination prepared by a national entity. Why National? Why not NWLA's if we have one?
Renewal is yearly instead of 5 years
DOL (Dept of Licensing) Director shall establish the rules for suspension or revoking a license and setting qualifications to be a locksmith
Lock is defined to include CCTV, Card readers, Keypads, Bio scanners, etc. so we might be able to install this low voltage stuff with the law? Interesting.
EXEMPTIONS STILL IN PLACE:
Sales Rep
Hardware store employee rekeying new locks (don't some of those places rekey old ones you take in too?)
Key duplicating employees
Property owner
Bank employees
Auto Service dealer
Carpenters installing hardware
Tow Truckers
Some of these people are the cause of some of the worst problems.
I don't think the License # in Ads is in here and it doesn't seem to address the scammer issue.
Committee Contacts:
http://www.leg.wa.gov/Senate/Committees/LCCP/Pages/MembersStaff.aspx
Bill details:
http://apps.leg.wa.gov/billinfo/summary.aspx?year=2011&bill=5177
Committee Hearing This Morning –Go to about 46 minutes, Jeff Trinin & Todd Sherman testify. It's good for a laugh actually.
http://www.tvw.org/media/mediaplayer.cfm?evid=2011011135&TYPE=V&CFID=2013554&CFTOKEN=16594841&bhcp=1
Thanks
Larry Nicholas, CPL.
President
Accurate Lock & Security
Bellingham
360-733-2020
NWLA Legislative Director
Contact Us About Your Project TODAY!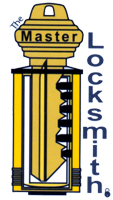 The Master Locksmith
located at
445 W. Washington St.
Sequim, WA 98382
Serving the Communities of the
North Olympic Peninsula
in Washington State:
Sequim
Carlsborg
Port Angeles
Port Townsend
and surrounding communities