The Master Locksmith
445 W. Washington Street
Sequim, WA 98382
"Experience Makes the Difference"
The Master Locksmith can help you find and get your preferred safe, delivered and installed (if needed). We deal with all kinds of safes, both residential and commercial, including gun, floor, home security and media as well as cash safes for commercial use. (Commercial products include smart safes, compact depository, depository 2-door, high security, B & C rated plate, burglary and fire, pharmacy, floor, and vault doors.)
Safes are one of the few products that people often think of as a "buy one fits all" product. This is not true. What we have learned over the years, is that when it comes to safes, everyone is looking for something a little different to fit their needs.
There is the customer who wants an empty gun safe (no shelves, no racks) to store his collection. Or the customer who wants a gun safe with all racks or all shelves or to split the difference.
When you start looking for a safe, first determine the need. Do you want to store important papers? Coin collections? Jewelry? Guns? Depending upon what your plan for its use will be, will also help you decide what type of safe you need.
The next thing you should do is take the items you plan on putting in the safe and use shoe boxes to help determine the number of square inches required. Once you determine how many square inches you are going to need, add some extra inches for growth.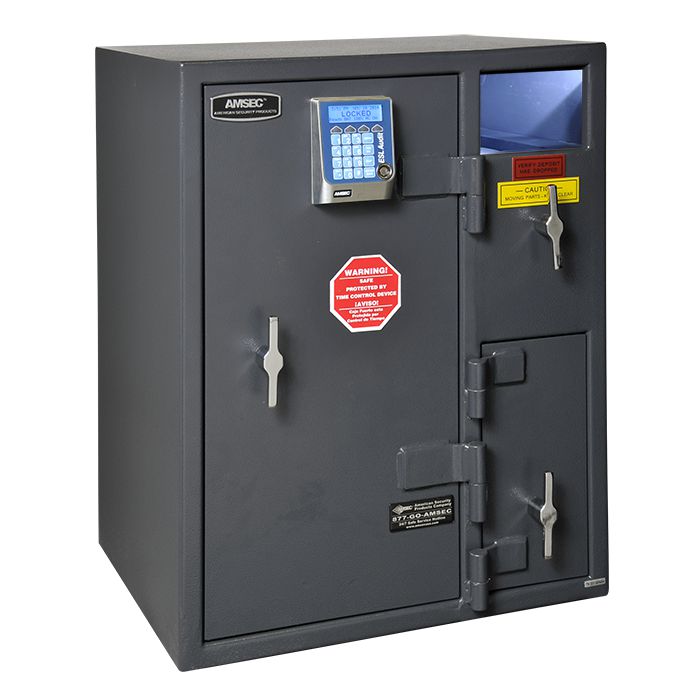 Determine the type of safe you need
A basic safe is just that: basic. It does not include fire ratings nor does it include burglary ratings. There is also a difference between being 'fire resistant' (these are safe companies that generally use a wet-fill system which, over a long period of time, causes the safe to rust from the inside out) and having a 'fire endurance rating/fire-proof.' (Better safes companies use a dry fill process which offers better fire proofing and extends the life of your safe around 10 times longer). Safes that are fire rated have been tested for how long they will survive a fire. Fire safes are generally rated at 30 minutes, 45 minutes, 90 minutes and 120 minute intervals. Statistically speaking: Most house fires burn at 1100℉ for about 30 minutes.
Media safes will protect your documents/discs during a fire. During a house fire, papers and passports will start to burn at 451℉ inside a fireproof safe. Therefore, if you want to protect your paperwork, having a media insert, for your safe, is important. Media safes were created for this very purpose.
Burglary safes include hardened plates that are tested for how long it would take a professional with all the right tools and knowledge to get through. These are rated TL-15, TL-30, TL-45, TL-60 and TL-120.
You can get a safe that is rated for both fire and burglary with a media insert and it is going to end up being more expensive than most people realize. Each different type of rating adds on to the price package when it comes time to purchase. As with all big-ticket items, you get what you pay for. Know what you need and what you can or can't live without.
Why we give preference to AMSEC safes
AMSEC (American Security) is a company that has always been a safe company since their inception in 1940. A lot of safe companies started out as something else and then turned into safe manufacturers.
With very few exceptions, AMSEC safes are made in the U.S.A. (They do offer a couple of 'microwave' size safes that are imported.) They also make custom safes to meet specific needs for their commercial customers – all done in California.
Their representatives are friendly and always ready to answer questions. (When I was first learning about safes, it was a trade show rep that went through the various kinds of safes and the ratings. The knowledge was invaluable.)
If you are on the North Olympic Peninsula and you have an issue with an AMSEC safe, Greg is more than likely the technician they will send out. He is qualified to work on, not only AMSEC safes, but other safes as well. He is also XO-9 certified.
AMSEC safes are quality built. Their fire safes have UL ratings that include Class 350 – both 1 & 2 hour ratings. Not to mention they put their safes through some very heavy testing to make sure they can "pass through the fire". Its not not only that they burn their safes, but then they drop them off a building to make sure that they pass the impact resistance test.
Consignment and Used Safes
On occasion, we are asked if we sell previously owned safes. If the safe is in good condition, and once Greg has gone through it to make sure that it is functioning as intended, we do have these safes on the floor for purchase.
We also have been known to take in consignment safes from time to time. However, these safes often are specialty safes and can take a long time to find a new home.
Feel free to stop in and see if we have something in stock to fit your needs or discuss what you need with one of our safe experts.
Contact us about a safe today!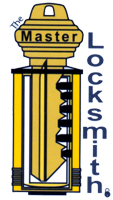 The Master Locksmith
located at
445 W. Washington St.
Sequim, WA 98382
Serving the Communities of the
North Olympic Peninsula
in Washington State:
Sequim
Carlsborg
Port Angeles
Port Townsend
and surrounding communities