The Master Locksmith
445 W. Washington Street
Sequim, WA 98382
"Experience Makes the Difference"
(Please note – we handle service calls in the Sequim / Port Angeles areas only).
Jobs are scheduled for Tuesday, Wednesday and Thursday. Emergencies calls are done as soon as we are able.
Please note: IF this is an emergency, please call us at: 360-683-8817. We usually respond to web requests within 24 hours.
Regular business hours are Mon – Fri 9:30 am – 5:30 pm.
We encourage you to bring in your locks or door hardware on Monday & Friday as needed. If you are outside our immediate service area, please call for scheduling. [We are currently scheduling a week and a half out.]
Re-keying is done in the shop all week with same day turn around. You can bring in your locks without an appointment to have them rekeyed in shop. (Master-keying may require more time and depending on the number of locks, may take longer.)
Please fill out this form and submit it.
Contact Us About Your Project TODAY!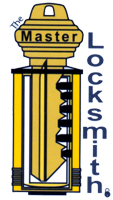 The Master Locksmith
located at
445 W. Washington St.
Sequim, WA 98382
Serving the Communities of the
North Olympic Peninsula
in Washington State:
Sequim
Carlsborg
Port Angeles
Port Townsend
and surrounding communities