The Master Locksmith
445 W. Washington Street
Sequim, WA 98382
"Experience Makes the Difference"
General Locksmith
We are in the process of accepting resumes for a locksmith position for our shop in Sequim, WA. Resumes will be accepted until the position is filled. We will post once this position has been filled.
Requirements for Locksmith:
Commercial work; including but not limited to panic hardware, master key systems, keying BEST cylinders, understanding of Detex systems, rim devices, exit alarms, etc.
Residential work; rekeying locks, repairing door hardware, site security survey, fresh hardware installations, etc.
Vehicle knowledge a plus; including but not limited too: transponder technology (cutting and programming), rekeying ignition and door cylinders, repairing or rebuilding lock cylinders, etc.
Clean Washington state drivers license.
Must be a self starter.
Must be able to work alone or as part of a team.
Must be able to do jobs in a timely and efficient manner.
Must be bondable.
Must be able to pass random drug tests.
Please make sure to include contact information. Pay DOE.
Send Resumes to: sales@masterlocksmith.com
OR
The Master Locksmith
445 W. Washington St
Sequim, WA 98382
Contact Us About Your Project TODAY!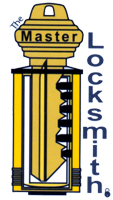 The Master Locksmith
located at
445 W. Washington St.
Sequim, WA 98382
Serving the Communities of the
North Olympic Peninsula
in Washington State:
Sequim
Carlsborg
Port Angeles
Port Townsend
and surrounding communities