The Master Locksmith
445 W. Washington Street
Sequim, WA 98382
"Experience Makes the Difference"
Bumping Locks – What you need to know
---
There has been a lot of concern lately, with another mass circulation of emails, regarding "bumping locks". Everyone has a right to be concerned about this. However, here are a few things you should also know;
1.) The videos, articles and other internet "informational" media that is out there is not helping anyone to feel secure; bumping has been around in the locksmith industry for years. It is only recently, with the help of the internet highway and some mainstream media articles, that it has made its way into our homes making it a concern on many individuals minds.
This has caused three things to happen:
a.) People have become more worried about their security
b.) A lot of unsavory individuals are taking this 'knowledge' and attempting to use it for their benefit. It doesn't help that people who "claim" to be locksmith's are out there making videos and showing 'anyone' how it can be done. On a personal note: that is not a locksmith I would want working on my home, what other 'secrets' are they sharing and with whom?
c.) The process of bumping is not as simple and clean cut as it appears to be, even with the 'special' keys they are selling on the internet.
2.) Any honest locksmith is NOT going to go out and show people how to 'break into' someone's home. That is NOT what our industry is about. Many of us work with law enforcement on a regular basis. Our industry is about helping individuals and companies to secure their property and person's to the best of our abilities. We do not go out and do anything that is going to promote criminal activities. Any person who claims they are a locksmith and giving out "locksmith secrets" are not what they claim. Why would we want to be counterproductive?
3.) If you are worried about your home and want it to be 'bump proof'; then first you need to prepare yourself that there will be a financial investment required. Sometimes this requires replacing your locks. Remember, not all door hardware is the same; just because something says it is 'bump proof' doesn't mean that is necessarily true.
4.) Do your research into what is available. As always, we suggest going to a reputable locksmith in your area and finding out what your options are and if it is even a viable need in your community. Some communities really don't need to go that 'extra mile'. However, if YOU feel for your own peace of mind you do, then by all means do it.
5.) Bumping requires a specific type of key. Your first step could be to simply replace the cylinder with a key way that is not readily available to the public and is a signature system. Most locksmith companies, if not all, have these systems. A couple of the best known and highest security options are MEDECO & Bi-lock. These systems require signatures and keys are cut and mailed from the factories. There are other systems that are also signature systems, but the locksmith can cut them in their shop, making them more readily available to the customer. Again, speak to your local locksmith to find out what your options are.
6.) Remember that criminals look for "easy access" as to go un-noticed. So by making your home less 'burglar' friendly, you may already have replaced the concern for someone 'bumping' your lock to get in. For example: bumping a lock is a noisy process and likely to draw attention. Note: There have been many articles out over the years regarding this, however, I will post a helpful list in my next article.
We all want and need to feel safe in our homes, so we do the best we can. While, in reality, there is no 100% way of doing this; as we have learned from the media, when there is someone who wants to do it they will. What we CAN do is everything in our power to assure that we feel safe. That we know how to make our home less appealing to the common criminal.
If you have questions regarding this article, please email us and we will do our best to answer your question or point you in the right direction.
Contact Us About Your Project TODAY!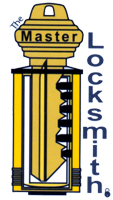 The Master Locksmith
located at
445 W. Washington St.
Sequim, WA 98382
Serving the Communities of the
North Olympic Peninsula
in Washington State:
Sequim
Carlsborg
Port Angeles
Port Townsend
and surrounding communities