The Master Locksmith
445 W. Washington Street
Sequim, WA 98382
"Experience Makes the Difference"
The Master Locksmith began in 1996 out of the back of a Colt Vista, when Greg Rash couldn't find work in the local Sequim area in his field of expertise – locksmithing. Knowing he wanted to settle in the area, and after commuting for several weeks to Seattle where he worked as a sales rep for a locksmith wholesaler, he used his many years of expertise in locksmithing and open a locksmith shop in Sequim.
After the first year as a mobile only locksmith and being well received by the community, it was decided that we should open a physical location. The original location of the shop was on Sequim Ave.
Read More
As the business grew, with more walk in customers, it became evident that the lack of parking and space in the small quarters was insufficient. Greg and his business partner, Shuana, moved the business to its current location at 445 W. Washington Street in the middle of Sequim.
When they first moved the shop to this locale, it began as a safe distribution warehouse with over 135 safes on the floor. Several years later, the distribution center closed since so many customers wanted special order safes, leaving more space as the business continued to grow.
In 1998, The Master Locksmith brought in a new decorative door hardware line, Emtek. Emtek was well received by customers not only due to its beauty and reasonable pricing package, but its versatility. It was a great addition to the store. Today, the showroom has a generous number of Emtek displays, where our customers can come see first-hand, and "feel" the product enabling them to not only see how well built it is but also how comfortable it is to use.
Greg, as a "Master Locksmith", stays abreast of the technologies of our industry; keeping up to date with transponder technologies. We believe it is important to help educate our customers regarding the changes that are occurring within the locksmith and security industry.
Please stop by to learn what we can do for your security needs – and, while you're at it, take a look at our antique lock collection, located just inside our store to the left. This is a personal collection of locks that have some very interesting historical value to them.
If you are just coming to enjoy the beautiful of the North Olympic Peninsula, stop in to say hello, check out the antique locks or even ask for directions.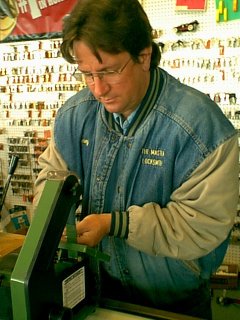 Greg Rash
Owner
Greg Rash, The "Master Locksmith", first began learning the locksmith trade at the age of eleven (11). Greg has been doing his chosen trade for the past 49 years. Greg has worked both in the United States and Australia.
Greg has worked in every area of the locksmith field and is well known in the locksmith community. This is not only due to his excellent skills as an employee in several different shops, it is also because of his extreme expertise and knowledge that he has trained others in this industry. He still receives calls from both former employers as well as other locksmiths requesting his opinion and advice.
READ MORE
Greg has built The Master Locksmith business in Sequim to a profitable, well-known and respected business. Among the name brands that are sold in the shop are high security key systems like Medeco®, Best lock, MX, as well as AMSEC safes, Emtek decorative door hardware, just to name a few. Handling access control systems (both radio key and keyless entry) and audit trail systems.

Greg makes it a point to stay on top of the ever-changing locksmith industry; which includes the new transponder technologies. In addition to everyday locksmith work such as rekeying, repairs, cutting keys, keys to code and high security access control systems.

Since opening The Master Locksmith as a mobile service in 1996, Greg has received various recommendations in our area and offers exceptional customer service. This has brought repeat work from his loyal clientele. Greg believes in going the extra mile, both figuratively and literally – which factored into his working with the Neah Bay Indian Health Services, for example. We also do work for the U.S. Air Force, U.S. Navy and U. S. Coast Guard, and have established an ongoing relationship with them. This factored in to his becoming a contractor for the Department of Defense (DoD) as well as maintaining his certifications; both with theX07, X08 & X09 lock as well as Fire & Life Safety Codes.

Greg also maintains an ongoing working relationship with the City of Sequim – doing work for both City Hall and the City Shop – as well as working with the Clallam Sheriff's Department including its Drug Task Force.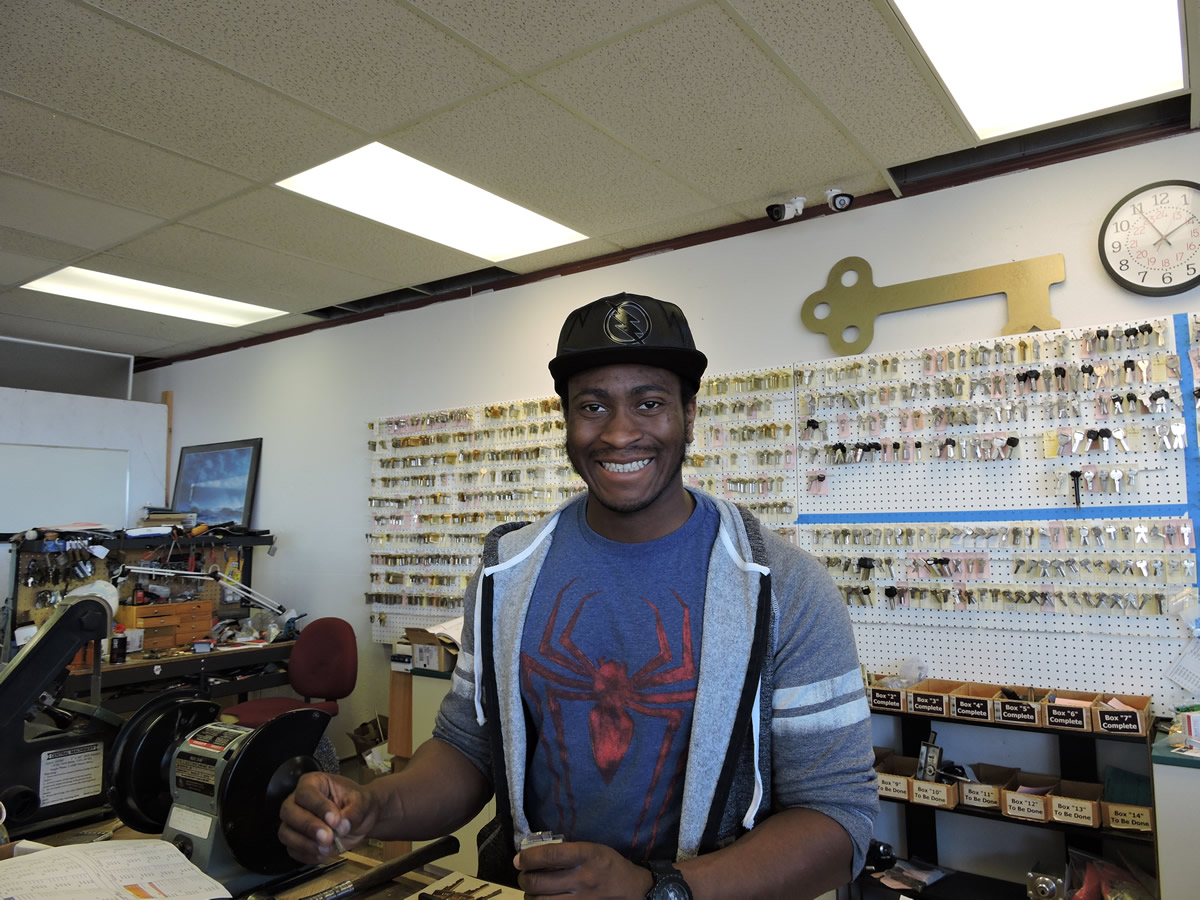 Steven Rash
Inhouse customer service go-to guy
Steven Rash has been around the locksmith industry all his life. Having grown up in the locksmith shop that his parents began in 1996; he has been actively going to trade-shows and locksmith conventions throughout his youth. Even being known to "help out" while at the Master Locksmith's booths at home shows.
It wasn't until 2015, that Steven decided to actively begin learning the trade. Steven has become very versatile in his abilities as he continually learns the business; from answering the phones to customer service and scheduling jobs to re-keying locks in the shop, he is always ready and willing to do his best to help out.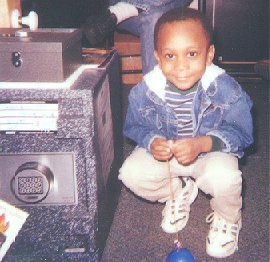 Steven at one of the trade shows
"helping" to sell safes.

Contact Us About Your Project TODAY!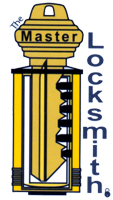 The Master Locksmith
located at
445 W. Washington St.
Sequim, WA 98382
Serving the Communities of the
North Olympic Peninsula
in Washington State:
Sequim
Carlsborg
Port Angeles
Port Townsend
and surrounding communities