The Master Locksmith
445 W. Washington Street
Sequim, WA 98382
"Experience Makes the Difference"
How .20 cents can save you $60 or more
---
Have you ever had your remote break where it connects to your key ring? Or perhaps you have a transponder key that you have had to replace because the plastic broke? The main reason this happens is that when you attach a remote fob or a transponder key to your key ring, they have no room to move freely. So, when they continuously hit against your other keys and are forced to twist, this motion causes small cracks which can eventually lead to a complete break; your remote or transponder will fall from your key ring.
Worst case scenario? It drops off, you don't notice it and it is lost. Best case? You catch it before you lose it completely. With newer vehicles using this type of technology more and more, this exact situation happens on a regular basis. A lot of people will attempt to tape up the problem and still use it. However, if you have to replace these items, remotes often start at $60 and go up. Transponder keys start at $40 and up – not including the cost of programming. (Prices vary depending on the vehicle and type of transponder or remote used. Some items run as high as $600)
So how can 20¢ save you all this money? By adding a small 20¢ split ring onto your transponder key and/or your remote fob then placing that ring on your other, bigger key ring with all the keys you carry it allows the remote to float more freely preventing it from being jammed up and breaking -lengthening the life or your remote case.*
Disclaimer: Nothing is 100% full proof. If there is a manufacture defect in the case or other unforeseen things that might affect the case, you might end up with it broken and needing to replace it anyway.
However, we believe this small investment is definitely worth it.
Contact Us About Your Project TODAY!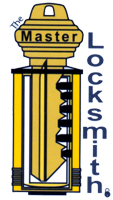 The Master Locksmith
located at
445 W. Washington St.
Sequim, WA 98382
Serving the Communities of the
North Olympic Peninsula
in Washington State:
Sequim
Carlsborg
Port Angeles
Port Townsend
and surrounding communities